Dear


Smoked Potato Fries
Click Here to view an instructional video.

Those of you who read my column regularly know that at times I like to try something new and different. Sometimes it works out perfectly, and other times it doesn't. Luckily, this first attempt at "Smoked Potato Fries" was a home run. And, it's really simple. You may want to print this article out and put it in your recipe book. It will be a family classic at our house for years to come.
As you know, potatoes in general are either baked in the oven, or fried as hash browns or french fries. I will admit I love a good baked potato, and who doesn't like a crispy french fry? I love them all. But, I felt like I could do something different. I even went so far as to search the Internet, and not a single article is posted on this technique, so I am pretty sure it is original.
Here is what you need.
3 medium baking potatoes
2 medium sweet potatoes
2 Tablespoons of olive oil
Salt to taste
Pepper to taste

Charcoal
Hickory Chips

I have posted a video on my YouTube channel for you to see the inaugural introduction of this awesome recipe. Go to www.youtube.com/bbqmyway and search for "smoked potato fries." Or, just click on the link above. But, read on for the recipe and a description of the technique.
Instructions
Peel the sweet potatoes and leave the skin on the baking potatoes. Slice all potatoes lengthwise to a thickness of roughly ˝ inch. Then, slice those pieces to the size of a large french fry. Again, check out the video if you are uncertain.
Place the sliced potatoes into a bowl and add the olive oil. Season with salt and pepper. You can use other seasonings if you wish, but I decided to keep it simple. Always remember to be conservative with salt, as you can always add salt at the table. Stir the potatoes with your hands until the oil and spices are thoroughly mixed into the potatoes.
Place the potatoes on a cookie sheet which has been lines with aluminum foil and sprayed with nonstick cooking spray. Make sure they are in a single layer. If they are piled on top of each other the smoky flavor doesn't infuse all of the potatoes.
Prepare your kettle grill with indirect heat, which is 20 to 25 briquettes on one side of the grill. Sprinkle a couple of handfuls of hickory chips on the hot coals. Place the potatoes on the opposite side of the heat and put the lid on.
After 10 to 15 minutes, turn and shift the potatoes for even cooking. Put the lid back on for another 10 to 15 minutes and remove. Test a fry to make sure it is cooked all the way through. Place the potatoes in the broiler at 400 degrees Fahrenheit for 7 to 10 minutes if you want to add a little texture. But, keep an eye on them so they don't burn!
These smoked fries are absolutely delicious. Please take the time to view the video. It does a good job of explaining everything. We served these smoked fries with grilled hamburgers and they were a huge hit!




Connect With Me on YouTube, Twitter and
Facebook for More Updates
Simply click on the links below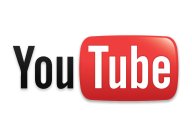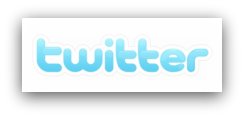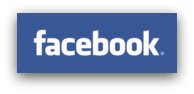 ---