Dear


The "rub" on rubs
If you were to ease drop on a conversation between weekend outdoor chefs discussing grilling or outdoor cooking, you would more than likely hear about the meat, the cooking method, the sauces and marinades.
A topic discussed less is rubs, and that is a plum shame. Quality rubs add a serious punch of flavor while contributing texture to the final product. They are also the key ingredient in the formation of the much sought after bark, the dark, salty, sweet, crusty exterior that forms on barbecue after a long "low and slow" cooking session.
The origin of "rubs" dates back hundreds if not thousands of years when it was necessary to apply salt and flavorings to meat for preservation. Today the appetite for rubs is huge. Browse through the spice section of any supermarket and you will agree. This column will make your rub purchase easier and hopefully give you the confidence to blend your own.
There are really no hard and fast rules with rubs, but there are certain characteristics and ingredients that are present in rubs based on what meat they are going to be applied to. Don't get me wrong – some people have one favorite rub that they will pour on anything, including their morning cereal. Allow this general discussion to be your guide down the rub road so you can decide what you like.
Beef: The Texans are known for their beef barbecue and grilling, whether you are talking ribs, brisket or steaks. A good Texas beef rub compliments the richness of the beef with saltiness, sweetness and a little heat. If you are grilling a great steak, salt and pepper is really all you need. Below is a basic Texas style beef rub. Consider this as your base and then make additions as you work with it over time to make it match your palet.
½ cup paprika
¼ cup brown sugar
1 ½ tablespoon of kosher salt
3 tablespoons of garlic powder
3 tablespoons of onion powder
2 tablespoons of dried oregano
½ teaspoon chili powder (optional)
Pork: The most popular (and traditional) preparation of pork in the barbecue world is pulled pork sandwiches. This is typically a "boston butt" that has been rubbed down and slow cooked for hours over low heat which has been provided by wood burned down to coals. This is also a great rub for pork ribs.
¼ cup brown sugar
¼ cup paprika
3 tablespoons kosher salt
2 tablespoons of coarse black pepper
1 tablespoon of cayenne pepper
2 teaspoons of dry mustard
Poultry and Seafood: This type of rub is used for grilling seafood and chicken, or for creating chicken barbecue, although the other rubs discussed above can also be used for creating chicken barbecue. The flavor of this rub recipe tends to be mild with not as much sweetness. You will also notice the inclusion of a variety of dried herbs. You can also use a "blackening" rub for grilling fish, which tends to be much spicier. This recipe is the more subtle version not suitable for blackening, which will be the topic for another column.
2 teaspoons coriander, ground
2 teaspoons cumin, ground
2 teaspoons garlic powder
2 teaspoons marjoram, ground
2 teaspoons nutmeg, ground
2 teaspoons onion powder
1 teaspoon salt
2 teaspoons thyme, ground
Learn to experiment with a variety of rubs this outdoor cooking season. Don't just buy rubs - try your hand at making your own too. With enough experimentation you may stumble across a unique rub recipe that becomes a family culinary heirloom destined to be passed on to future generations. Wouldn't that be fun?
Dave is a BBQ enthusiast from Sellersburg, Indiana, and an official KCBS judge. You can contact Dave with your BBQ and grilling questions by visiting his website, www.BBQ-My-Way.com. Feel free to send him suggestions or questions for future columns. He encourages you to join his free BBQ newsletter while visiting his website. He loves to hear from fellow BBQ enthusiasts!


Connect With Me on YouTube, Twitter and
Facebook for More Updates
Simply click on the links below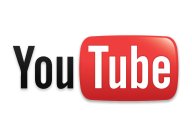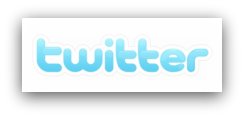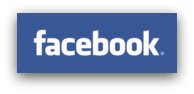 ---