Don't Be Shy. Ask Me a Question!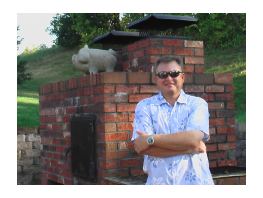 I'm a real person who just loves to grill and BBQ. I've been at it since I was 14 years old, so that's over 32 years of experience.
Ouch. That hurt!
Anyway, ask a question and I PROMISE you will get a response personally from me within 24 hours, probably much quicker.
I'm one of those people who have my IPhone with me all the time, so the response may be immediate.
Just fill out the form below and your question will get to me IMMEDIATELY!
Oh, and no worries. Your email address is safe with me. I would never share your email address with anyone.