My YouTube Channel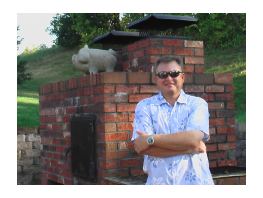 As you have probably noticed, most of my BBQ and grilling recipes include an instructional video that we produce here at my house.
We host these videos at YouTube, and many times there are videos on our YouTube channel that have not been posted yet at BBQMyWay.com
It sometimes takes a while to build the web page.
Anyway, click on the YouTube logo below and you will be taken directly to my channel on YouTube.
Please be sure to rate, comment and SUBSCRIBE. Lots of videos there which are not yet on our website!