How To Smoke Salmon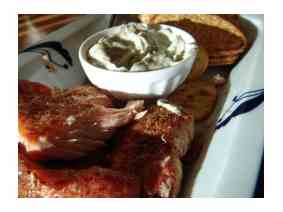 Want to know how to smoke salmon? It's easy, and the end result is really luxurious if done right.
Not only can you do the traditional smoked salmon on crackers with dill sauce, but you can use the left overs to create some really wonderful dishes.
In this video I go over the top a bit and make a "smoked salmon in cream sauce on a bed of home made fettuccine."
But, it's really easy and you don't have to make home made pasta, but if you want to experience the true silkiness of the pasta, you have to make it home made.
The machines are not that expensive, and I have used ours now for over 15 years.
Things You Need
While I have a big, brick, traditional southern style BBQ set up, sometimes the easiest thing to use is a simple Brinkman's Smoker.
The video will show you how to use it. It's not tough at all. In fact, it's idiot proof.
As always, the quality of the fish is important. Get it as fresh as possible. Long, boneless fillets with the skin make the best cut for smoking.
The video will do a good job of explaining the entire process.
Smoked Salmon Video