Mainely Grillin' & Chillin' BBQ Festival
by Lisa
(Eliot, ME, USA)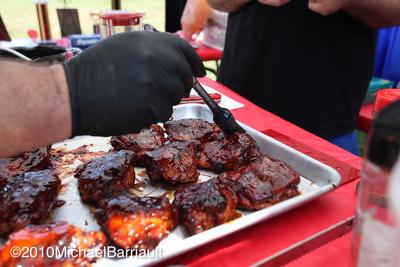 Yummy!
Held August 12th - 14th 2011in Eliot Maine at the Raitt Homestead Farm Museum. Last years winner was I Smell Smoke.

This year the teams will compete in the KCBS & NEBS sanctioned contest,a People's Choice and Wild Side Challenge.

An EZ Grill Kids Que is on tap for Saturday as well as live entertainment the entire weekend, cooking demos with Ardie Davis, childrens activities, Woodsman Competition, Brew Garden and more.